ENJOY A SUCCESSFUL PITCH WITH ODS2 PITCHMASTER SOFTWARE
ENJOY A SUCCESSFUL PITCH WITH ODS2 PITCHMASTER SOFTWARE
SELL YOUR PRODUCTS & SERVICES: ANYTIME, ANYWHERE & REALTIME
Are you looking to sell products and services directly to consumers away from a fixed retail location? Or make sales through events, demonstrations or other personal contact arrangements? PITCHMASTER is designed to meet the market demand for direct sales activities.
Accompanied by cutting-edge mobile technology, this solution has evolved into a powerful platform for managing all field activities, supervising geographically dispersed sales and service teams. Enter data directly from your mobile devices, results are instantly synced to the central database and updated in the online management interface.
WHY PITCHMASTER FIELD SALES & CAMPAIGNS SOFTWARE?
Meet the new proven standard of field sales and promotional campaigns.
Helps you on the road convert qualified prospects into leads.
Get in control of your campaigns everytime & everywhere with great multimedia features.
Enable users to work online or offline directly from their mobile devices.
Get an at-a-glance view of your sales activities and ratio's by KPI Reporting.
Fast and effortless contracts that can be signed secure and anywhere.
The workflow in a Field Sales software enables field sales to save time.
Live and everywhere in touch with your public and agents in the field.
Improve data quality, reduce fraud and protect your brand representation.
GET A FREE DEMO
RECEIVE A ONLINE DEMONSTRATION TAILORED TO YOUR UNIQUE BUSINESS NEEDS.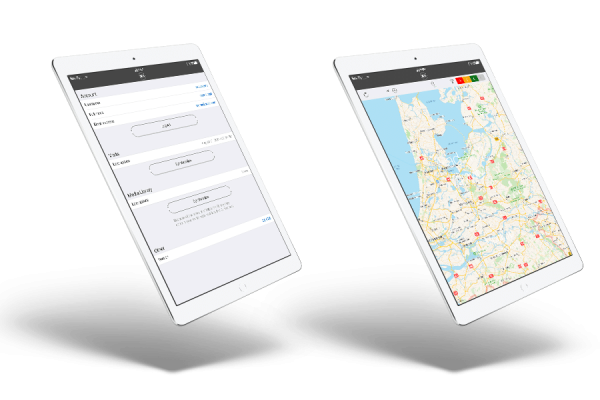 MORE SUMMARY INFORMATION ABOUT THE ODS2 FIELD SALES SOFTWARE
Fill in and download direct PDF (English)
PITCHMASTER IS IDEAL FOR THE FOLLOWING BRANCHES:
IDEAL FOR THE FOLLOWING BRANCHES:
WE ARE READY TO LEAD YOU INTO THE FUTURE OF BUSINESS PROCESS MANAGEMENT & BUSINESS SUPPORT SYSTEMS:
Focus on
clients from
CRM to KYC
Best possible
quality &
service
Long lasting
partnerships
Accountability
with great
services
Excellent
security
and privacy
Smart
Mobile
Integrations
Focus on
clients from
CRM to KYC
Best possible
quality &
service
Long lasting
partnerships
Accountability
with great
services
Excellent
security
and privacy
Smart
Mobile
Integrations
Focus on
clients from
CRM to KYC
Long
lasting
partnerships
Excellent
security
and privacy
Best possible
quality &
service
Accountability
with great
services
Smart
Mobile
Integrations