SPECIALISTS IN
CUSTOMIZED BUSINESS SOFTWARE
ODS2 UNIFIED SALES PLATFORM
ODS2 BUSINESS SUPPORT SYSTEMS
SPECIALISTS IN
CUSTOMIZED BUSINESS SOFTWARE
ODS2 UNIFIED SALES PLATFORM
ODS2 BUSINESS SUPPORT SYSTEMS
WE ARE DRIVEN CREATORS & BUILDERS OF YOUR FUTURE PROOF SOFTWARE
ODS2 is a leading global technology provider specialized in building customized business software. Innovation is our strength and code runs in our blood. We are a full-service premium technology firm specialized in building cutting-edge web and mobile software applications. Our business intelligence software is designed to help companies be more efficient, spot areas for cost savings and identify new business opportunities. ODS2 delivers comprehensive solutions, with 360-degree insight for organizations small and large throughout 40 countries worldwide.
ODS2 UNIFIED SALES PLATFORM
IT STARTED WITH OUR HIGHLY EFFICIENT ORDERMANAGEMENT SOFTWARE
The experience of ODS2 started more than 20 years ago with the development of a well thought-out order management solution for telecom providers such as KPN. Over the years, ODS2's customer base has grown rapidly with Telcos, energy suppliers and other industries. The ODS2 turn-key order management software has also been developed further and supplemented with field sales software, designed for outdoor sales and marketing activities and lead management software for managing and tracking marketing campaigns across multichannels for many global industries.
ODS2 BUSINESS SUPPORT SYSTEMS
OUR EXTENDED ROLE IN DIGITAL TRANSFORMATION: BUSINESS PROCESS MANAGEMENT & BUSINESS SUPPORT SYSTEMS
In the rise of the digital transformation, ODS2 has taken a leading role in large and medium-sized software projects in where Business Process Management and Business Support Systems play a major role. The knowledge and experience, the rapid availability of numerous unique basic modules within the ODS2 order management software along with the excellent collaboration with high-tech partners always result in successful projects. Not only functionalities are decisive, but also the possibilities and requirements of tomorrow are included in every one of our software solutions. From UX- and CX design to high-end security.
GET A FREE DEMO
RECEIVE A ONLINE DEMONSTRATION TAILORED TO YOUR UNIQUE BUSINESS NEEDS.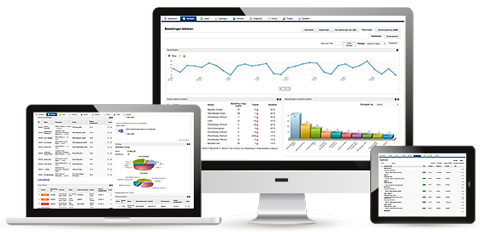 Focus on
clients from
CRM to KYC
Best possible
quality &
service
Long lasting
partnerships
Accountability
with great
services
Excellent
security
and privacy
Smart
Mobile
Integrations
Focus on
clients from
CRM to KYC
Best possible
quality &
service
Long lasting
partnerships
Accountability
with great
services
Excellent
security
and privacy
Smart
Mobile
Integrations
Focus on
clients from
CRM to KYC
Long
lasting
partnerships
Excellent
security
and privacy
Best possible
quality &
service
Accountability
with great
services
Smart
Mobile
Integrations
ODS2 SOFTWARE IS IDEAL FOR THE FOLLOWING BRANCHES:
IDEAL FOR THE FOLLOWING BRANCHES:
WE ARE READY TO LEAD YOU INTO THE FUTURE OF BUSINESS PROCESS MANAGEMENT & BUSINESS SUPPORT SYSTEMS: