OUTSTANDING BUSINESS SUPPORT SYSTEMS FOR MANY WORK AREAS
OUTSTANDING BUSINESS SUPPORT SYSTEMS FOR MANY WORK AREAS
HOW WE BUILD THE BEST SOFTWARE SOLUTIONS FOR A COMPLETELY SERVICED CUSTOMER JOURNEY
Customer Experience plays an increasingly important role during every digital transformation. At every point of contact with the customer or prospect, we zoom in deeper and adjust where possible so that it contributes to a better customer journey. Customer Experience, when using software solutions, goes much further than just offering intuitive functionalities and accurate output. It draws attention to the smallest of details in which the User Interface and Interaction Design play an important role. For example, security, guaranteed privacy and the best service before and after every transaction. As an experienced developer and provider of order management software, ODS2 follows every digital development closely for new innovations. We would like to take you through this website on the same journey your customers will experience with our Business Solution Systems. From awareness to loyalty. Just as many international clients of ODS2 and our partners successfully experience.
OUR EXTENDED ROLE IN DIGITAL TRANSFORMATION: BUSINESS PROCESS MANAGEMENT & BUSINESS SUPPORT SYSTEMS
In the rise of the digital transformation, ODS2 has taken a leading role in large and medium-sized software projects in where Business Process Management and Business Support Systems play a major role. The knowledge and experience, the rapid availability of numerous unique basic modules within the ODS2 order management software along with the excellent collaboration with high-tech partners always result in successful projects. Not only functionalities are decisive, but also the possibilities and requirements of tomorrow are included in every one of our software solutions. From UX- and CX design to high-end security.
ODS2 knows all factors that help define the customer journey within innovative ecommerce processes. Our software solutions guarantee consistent, secure and personalized interactions across all customer and partner touchpoints.
ODS2 works with the best specialists in UX design. Together we understand the process of supporting user behavior through usability, usefulness and desirability provided in the interaction with your product or service.
ODS2 understands that one of the mandatory factors of a successful digital business is an effective customer experience management. The build-in features put customers at the heart of your processes.
IT ALL STARTS WITH KNOWING YOUR CUSTOMERS
ODS2 CRM features help to manage your customer relations. Our modern Customer Identity Technics guarantee you that your customer is the right person you are dealing with.
DIGITAL IDENTITY VERIFICATION LAB TESTED
ODS2 works with the best secure identity verification methods. Together with a prefered partner we deliver customers the newest standard in KYC. Customer onboarding with the most comprehensive level of verification is only one aspect in forward-thinking prevention that is tested again and again in user experience labs.
OUR DIGITAL IDENTITY VERIFICATION METHOD WITH THE MOST EXTENSIVE SET OF KYC FEATURES
ODS2 solutions focuses in their BSS solutions on billing, charging and settlements. Including billing for consumer, enterprise and wholesale services like bonus management and fraud protection.
ODS2 offers, with the integration of Fourthline best-in-class fraud detection, a comprehensive solution for secure customer enrollment and a real-time seamless onboarding experience.
ODS2 believes in a Mobile-First focus and with ELEMENTS, one of the best App developers, we ensure ultimate ease of mobile use. Fast, smart, reliable and securely connected to all applications.
ODS2 provides a single view of customers and supports full customer relationship management. It also covers many requirements for partner management.
ODS2 order management software allows clients to effectively and efficiently manage their sale channels, product portfolio and order process all within one central system.
ODS2 delivers everything you need to transform your channel into your most strategic asset. We connect our multifunctional software solution with ease to your sales partners.
With the integration of the online customer selfcare functionality, customers can complete any task by themselves. Check bills, change plans and many helpfull options, all on their mobile devices.
ODS2 offers a fully digital customer self-onboarding which results in customers cost savings. As a cloud-based solution, it offers a truly paperless, streamlined solution with a functional overview.
Improve your service for your customers with the channel of their choice and increase the agent productivity. Real-time data and the CRM features give a complete picture of the customer journey.
GET A FREE DEMO
RECEIVE A ONLINE DEMONSTRATION TAILORED TO YOUR UNIQUE BUSINESS NEEDS.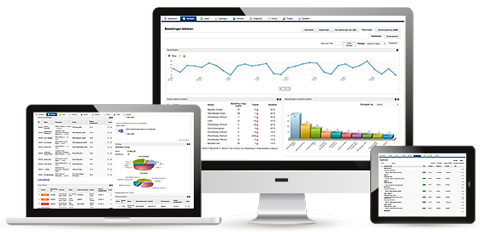 Focus on
clients from
CRM to KYC
Best possible
quality &
service
Long lasting
partnerships
Accountability
with great
services
Excellent
security
and privacy
Smart
Mobile
Integrations
Focus on
clients from
CRM to KYC
Best possible
quality &
service
Long lasting
partnerships
Accountability
with great
services
Excellent
security
and privacy
Smart
Mobile
Integrations
Focus on
clients from
CRM to KYC
Long
lasting
partnerships
Excellent
security
and privacy
Best possible
quality &
service
Accountability
with great
services
Smart
Mobile
Integrations
ODS2 SOFTWARE IS IDEAL FOR THE FOLLOWING BRANCHES:
IDEAL FOR THE FOLLOWING BRANCHES:
MORE SUMMARY INFORMATION ABOUT THE ODS2 BUSINESS PROCESS MANAGEMENT & BUSINESS SUPPORT SYSTEMS?
Fill in and download direct PDF (English)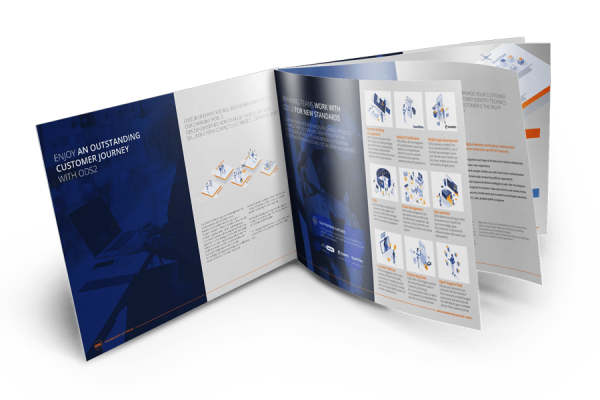 WE ARE READY TO LEAD YOU INTO THE FUTURE OF BUSINESS PROCESS MANAGEMENT & BUSINESS SUPPORT SYSTEMS: